Main content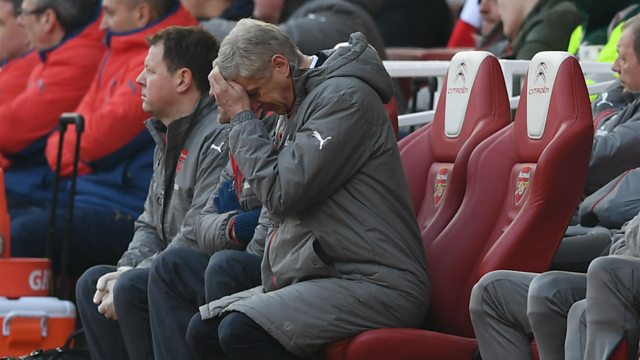 "Arsenal: out-muscled, out-thought, outclassed"
Former Blackburn striker Chris Sutton's harsh words for Arsenal in the Monday Night Club.
Kelly Cates brings you the Monday Night Club and is joined by Stoke and Scotland midfielder Charlie Adam, former Blackburn and Celtic striker Chris Sutton and Jonathan Northcroft from The Sunday Times.
Up for discussion - the impact of Gabriel Jesus on Manchester City, Chelsea flying high at the top of the league and Leicester falling at the other end.