Main content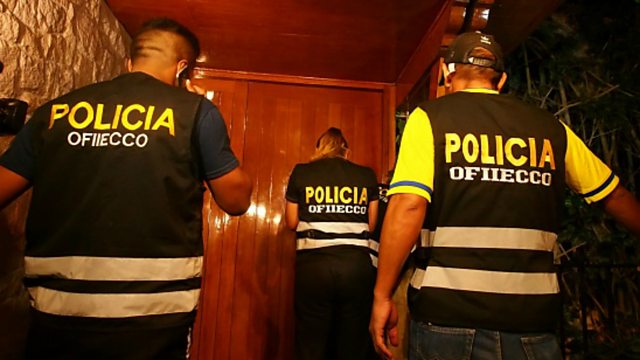 Peru Orders Arrest of Former President Amid Bribe Charges
A former president of Peru, Alejandro Toledo, is subject to a global manhunt after a court issued an international arrest warrant, following allegations he took bribes.
A former president of Peru, Alejandro Toledo, is at the centre of a global manhunt, after a court issued an international warrant for his arrest following allegations he took $20m in bribes from Odebrecht, a Brazilian construction firm. The Peruvian authorities have offered a reward worth $30,000 for information leading to his capture. Mr Toledo has denied any wrongdoing. We hear how the scandal has spread across the region with several people mired in it, such as close associates of a former president of Brazil and the current president of Colombia. We have analysis from Andrea Zarate, a journalist in Lima and Geovanny Vicente Romero, a political analyst with TeleSur.
A plumber has won a legal battle for working rights in the UK after a court ruled that he was not self employed with the company that contracted his services, but actually entitled to benefits like paid holidays or the British national minimum wage. The Court of Appeal verdict is being seen as a landmark with wider ramifications for people working in the so called "gig" economy. Sean Nesbitt from the law firm Taylor Wessing tells us the government needs to clarify the situation for workers because millions are part of the Gig economy and Jennifer O'Donnell, from Jane Jefferson Cleaning, outlines her fear that the judgement might put her out of business.
As technology leaps ahead experts are starting to worry that some people are uncomfortable with clever machines, but would we adapt better to artificial intelligence if the robotic software could read our mood? For example a radio that measures your emotions and then plays you a song to match your mood. The BBC's Adrian Lacey puts on happy and angry faces to tune into the Solo radio.
(Picture: Police in Lima raid the apartment of former president Alejandro Toledo. Getty Images.)