Main content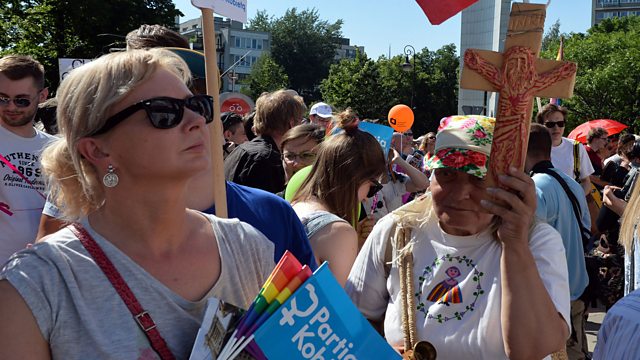 How Uncertainty Makes us Dig our Heels in
Dogmatic people become more entrenched in their views in times of uncertainty study shows. Plus, a bio-medical detective story in Ireland.
In an uncertain world dogmatic people tend to cling harder to their beliefs and become more intolerant. Past research has mainly focussed on religious dogmatism. Now a new study in Poland has looked at the views of dogmatic atheists who also become more entrenched in their views. Malgorzata Kossowska, professor of Psychology argues for better education and open media to overcome such intolerance.
In Ireland the hunt is on for a group of women who might have a natural resistance to a virus which can destroy the liver. In the 1970s some pregnant women were given a medication called Anti-D which was contaminated with Hepatitis C. Now researchers have launched a public campaign looking for women who didn't become infected to see if they can provide clues to help protect others from the infection.
Scientists in The Gambia are trialling a new way of giving children extra iron. The usual supplements which are quickly soluble can cause side effects. Dr Dora Pereira from the University of Cambridge has been working on a new supplement, dubbed 'edible rust', which releases iron in a way that more closely mimics how the body absorbs it from food.
(Photo: Janek Skarzynski/AFP/Getty Images)
Last on