Main content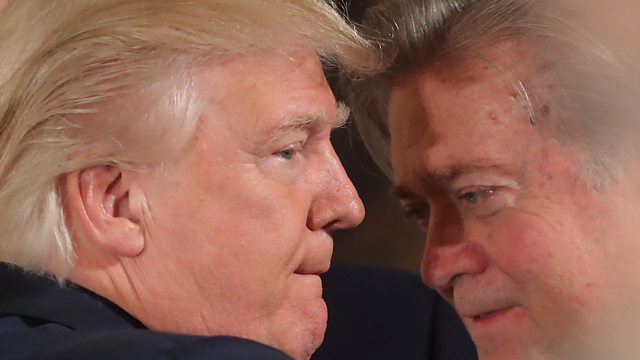 Steve Bannon: the de facto president?
Among the most powerful people in Donald Trump's inner circle is his chief strategist, Steve Bannon. Many have questioned Mr Trump's controversial appointment of the man behind the right-wing Breitbart News website. Mr Bannon has been swiftly promoted to one of the highest levels in the government: a permanent seat on the White House National Security Council.
So, where does the balance of power really lie?
Eliot Cohen is the director of the Strategic Studies Program at the Johns Hopkins University School of Advanced International Studies. From 2007 to 2009, he was a counsellor to Secretary of State Condoleezza Rice.
(Photo: Donald Trump talking to Steve Bannon during a swearing in ceremony for senior staff at the White House in Washington. Credit: REUTERS)
Duration:
More clips from Newshour