Main content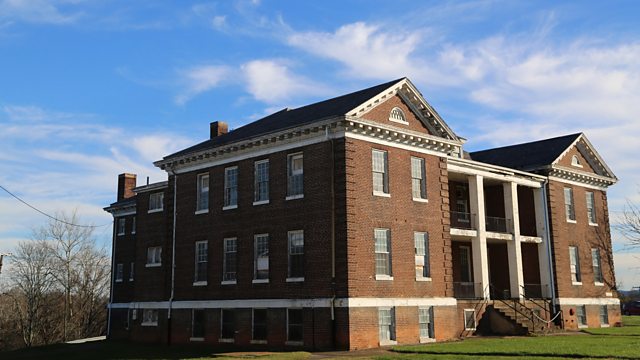 The Colony
America's lost history of eugenics through the eyes of its last remaining survivors.
Just outside Lynchburg, Virginia, there is a sprawling mental institution on a hill with a sinister history. For decades, the Virginia State Colony for Epileptics and Feebleminded, (now called Central Virginia Training Center) participated in America's forgotten eugenics program.
American eugenics was ushered in almost 100 years ago with the Supreme Court case of Buck v Bell. It was a landmark ruling that made eugenics the law of the land, and set a legal precedent for sterilising anyone deemed "unfit".
Thus began one of the darkest chapters in American history; between 60,000 and 70,000 people were forcibly sterilised across the country. 'Eugenics' became a household word appearing in newspapers, radio broadcasts, books, and films. State fairs held 'Fitter Family contests'. But perhaps the most startling fact of all is that several states, such as Virginia and California, did not stop sterilising people until 1979.
Today, there is still a small community of survivors living in Lynchburg — all of them sterilised at the Virginia Colony for Epileptic and Feebleminded when they were teenagers. They have recently been brought together by a lawyer named Mark Bold, who has made it his personal mission to win reparations for them.
In The Colony, we follow Mark Bold as he seeks justice for this community, unraveling the history of American eugenics through the eyes of those affected most.
(Photo: The Central Virginia Training Center, formerly the Virginia State Colony for Epileptics and Feebleminded)
Last on
BBC World Service
East and Southern Africa & West and Central Africa only
Broadcasts
BBC World Service

except News Internet

BBC World Service

Americas and the Caribbean

BBC World Service

Online, Europe and the Middle East, South Asia & UK DAB/Freeview only

BBC World Service

East Asia

BBC World Service

Australasia

BBC World Service

Americas and the Caribbean

BBC World Service

except Americas and the Caribbean & News Internet

BBC World Service

except East and Southern Africa, News Internet & West and Central Africa

BBC World Service

East and Southern Africa & West and Central Africa only