Main content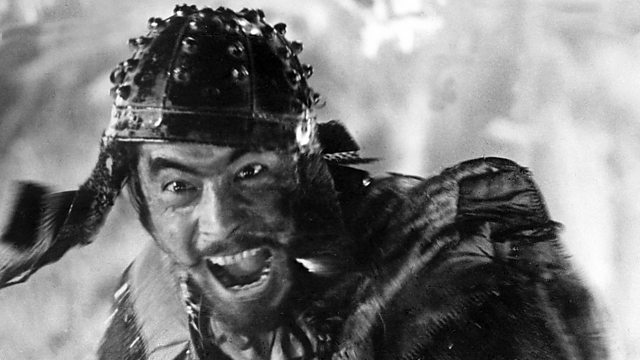 Seven Samurai – A Japanese Masterpiece
The global impact of Akira Kurosawa's 1954 groundbreaking action film, Seven Samurai. With Bridget Kendall, Daisuke Miyao, David Desser and Dolores Martinez.
The 1954 Japanese epic Seven Samurai by Akira Kurosawa has been described as one of the most influential films in the history of cinema. Set in 16th century rural Japan it tells the story of a small village that hires seven masterless samurai to protect them from a group of bandits intent on stealing their harvest. Seven Samurai's unique style and themes redefined the action movie genre and inspired filmmakers across the world.
Bridget Kendall talks to Daisuke Miyao, Professor of Japanese film at the University of California, San Diego; David Desser, Emeritus Professor of Cinema Studies at the University of Illinois; and Dolores Martinez, Emeritus Reader in Anthropology specializing in Japanese popular culture at the School of Oriental and African Studies in London.
Photo: Actor Toshiro Mifune in the film Seven Samurai (Credit: AFP/ Getty Images)