Main content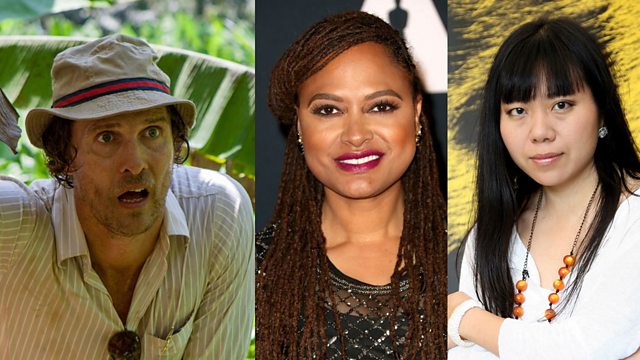 Matthew McConaughey, Ava DuVernay, Xiaolu Guo
Matthew McConaughey discusses the challenge of playing a hard-drinking, hard-smoking prospector - and piling on the pounds - in his latest film Gold.
Matthew McConaughey discusses gaining weight to play prospector Kenny Wells in Gold and the remarkable turns his career has taken in recent years. Director Ava DuVernay on following the success of Selma with 13th, a documentary about the mass incarceration of African American men. Ugandan singer song writer Kenneth Mugabi on how he's created a fusion of R&B and traditional Ugandan music
Actor Rebecca Hall discusses her role as reporter Christine Chubbuck and the moral ambiguities involved in playing real people on film. Indian American director M Night Shyamalan on how Trump's presidency might influence his films and Chinese author Xiaolu Guo on how literature gave her a rose tinted view of Paris and London.
Joining Nikki in discussion are the French Bulgarian film director Ralitza Petrova and film critic and Bollywood expert Anil Sinanan.
(Photo shows: Matthew McConaughey in Gold (c) Boies/Schiller Films, Ava DuVernay (c) Valerie Macon/Getty Images, Xiaolu Guo (c) Vittorio Zunino Celetto/Getty Images)