Main content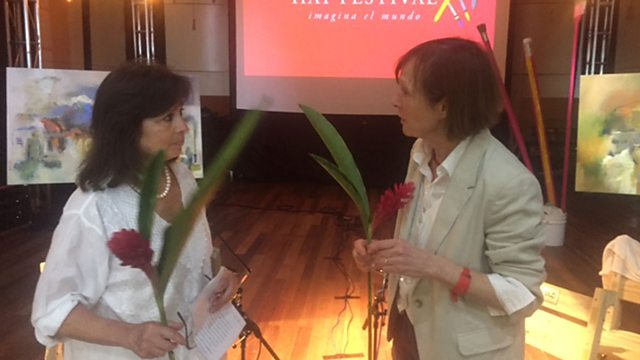 Laura Restrepo - Delirium
Colombian author Laura Restrepo discusses her novel Delirium at the Hay Festival of Literature in Cartagena.
This month World Book Club are lucky enough to be in the beautiful old city of Cartagena in Colombia as part of the Cartagena Hay Festival of Literature. Harriett Gilbert will be talking to one of Colombia's most acclaimed writers Laura Restrepo about her haunting novel Delirium and learning something about this stunning country's troubled recent past.
Returning home after a business trip to discover his beloved wife Agustina has gone mad her kindly husband Aguliar delves back into her shadowy past to try to understand what has happened. Eventually he discovers the key to her madness buried deep in a Colombian story of money, power and corruption.
(Picture Laura Restrepo with Harriett Gilbert. Credit: BBC.)