Main content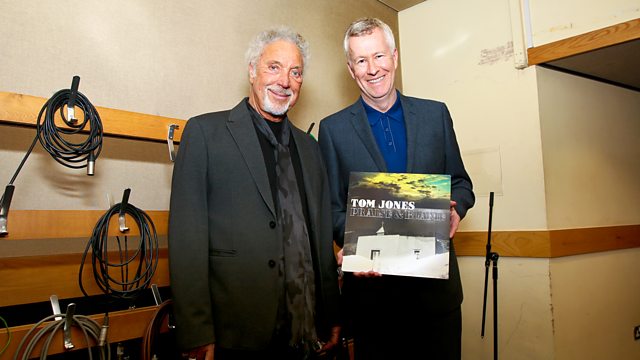 Tom Jones - `Praise and Blame'
Tom Jones talks to John Wilson about his album `Praise and Blame'
John Wilson continues with the series in which he talks to leading performers and songwriters about the album that made them or changed them. Recorded in front of a live audience at the BBC's iconic Maida Vale Studios.
The legendary TOM JONES talks to John Wilson about `Praise and Blame' - the first of a trilogy of albums that would take him back to his musical roots.
Described as a musical "shape shifter" who could "slide from soulful rasp to pop croon, with a voice as husky as it was pretty" (The New York Times), Tom Jones' career has spanned six decades, selling over 100 million records. In 2010, he released an album of largely unknown gospel covers, including Sister Rosetta Tharpe's Strange Things, Pop Staples' Don't Knock and John Lee Hooker's Burning Hell. The album's stripped-down, live production (by Ethan Johns) led one critic to declare "at last Jones the artist is the match of Jones the entertainer" (The Guardian).
Tom Jones discusses the making of `Praise and Blame', responds to questions from the audience and performs acoustic live versions of some of the tracks from the album.
Featured in...
A selection of BBC clips featuring Welsh singing legend, Sir Tom Jones