Main content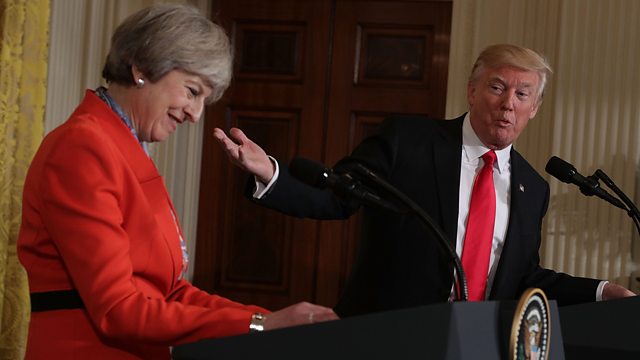 Trump and May Face the Press
Global business news, with live guests and contributions from Asia and the USA.
Free trade deals, Brexit and the Mexican wall. Just some of the topics that came up as President Trump and British Prime Minister Theresa May faced the press after talks between the pair in the White House.
What could any new trading agreements between the two countries mean for their respective economies and businesses? Writer and Social entrepreneur Diane Brady gives her view from New York, whilst Guy Taylor of the campaign group Global Justice Now shares his thoughts and concerns from the UK perspective.
The Oscar nominations last week focused of course on the big feature films and the big stars, but every year some small films with tiny budgets also get recognition.
One nominated this year as best documentary short is Joe's Violin. It's about a holocaust survivor in his 90's, who donates his old violin to a New York schools project, where it ends up in the hands of young girl from one of the city's poorest districts.
We speak to the film's director, Kahane Cooperman.
The BBC's Michael Kaloki has a special report from Uganda as farmers there tackle an outbreak of bird flu.
And the battle to save independent music venues in the UK. The BBC's Andy Mills has been hearing from those trying to lead the fightback.
The BBC's Roger Hearing will be joined throughout the programme from Wellington by Radio New Zealand's Colin Peacock.
Picture: President Donald Trump and British Prime Minister Theresa May participate in a joint press conference in the East Room of the White House. (Alex Wong/Getty Images).
Last on

BBC World Service
except News Internet
Broadcast
BBC World Service

except News Internet