Main content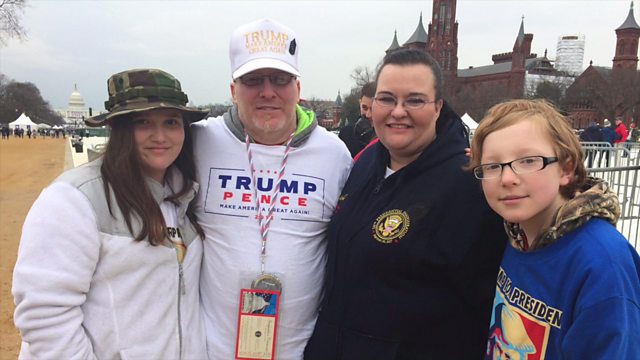 Trump supporters: 'Monumental' speech hit the heart
A family of President Trump supporters have spoken about how "monumental" his inauguration was for them.
Dwayne Jones told 5 live's Anna Foster the speech hit him right in the heart: "I'm in the military and the man's going to help the veterans and get our military back together."
Christie Jones said President Trump represented the people of America.
"For so long [their] voices haven't been heard," she said.
"Whatever we've said it's like it's gone on deaf ears. It finally feels like somebody's actually going to listen to what we want."
This clips is originally from 5 live Drive's coverage of the Inauguration of Donald Trump on Friday 20 January 2017.
Duration: