Main content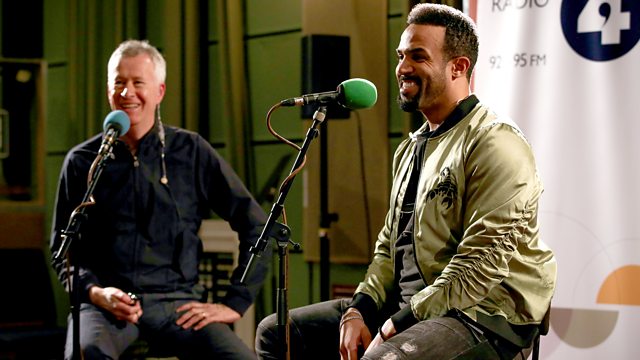 Craig David - Born To Do It
Craig David talks to John Wilson about his global hit debut album, "Born To Do It"
John Wilson continues with the series in which he talks to leading performers and songwriters about the album that made them or changed them. Recorded in front of a live audience at the BBC's iconic Maida Vale Studios.
CRAIG DAVID talks and plays his way back to 2000 and his debut album, "Born To Do It", which went on to sell 8 million copies world-wide.
Recorded and released when Craig David was only 18 years old, the album includes the hits, Fill Me In, Walking Away, Rendezvous and 7 Days. Described as a '2-step garage' and R&B album, Born To Do It draws heavily on electro beats, garage and hip hop. It became (and remains) the fastest-selling debut studio album ever by a British male solo act.
Sixteen years later, a more mature Craig David released his 6th studio album, Following My Intuition, which followed in the footsteps of his debut and became his second record to debut at Number 1.
Craig David talks to John Wilson, responds to questions from the audience and performs acoustic live versions of some to the tracks from his first No 1 album and the second which was a further 16 years in the waiting.