Main content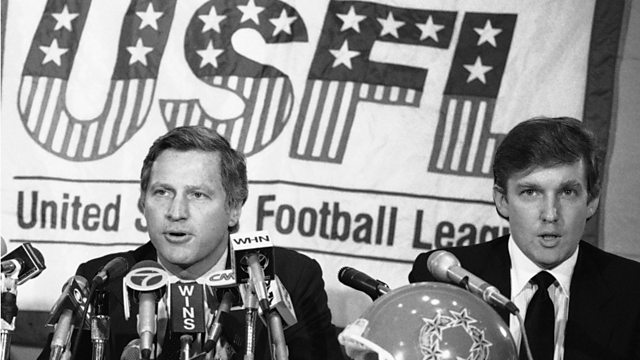 How Donald Trump was persuaded to buy the New Jersey Generals
As Donald Trump takes charge of the world's most powerful nation we head back to the early 1980's when his goals were slightly more modest.
One of his ambitions was to own a sport franchise and he coveted an NFL team. Unable to make this happen he purchased the New Jersey Generals American football team of the newly-formed USFL. Within two years, the league had collapsed and many blame Trump for its demise.
So how did he get involved with the USFL? The man tasked with selling the team was Jimmy Gould.
Photo: Donald Trump (R) at a press conference for the New Jersey Generals of the USFL Credit: AP
Duration:
More clips from Sportshour