Main content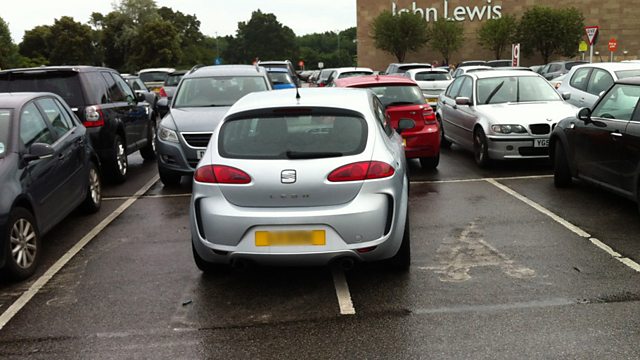 Is 'Clarkson parking' the 'downfall of society'?
We've all been there – you pull into the car park at your local supermarket and someone has parked across two spaces. One driver has told 5 live how he deliberately ignores the white lines whenever he can. Luke Varely from Doncaster defended his parking actions by saying:
"It's not like I'm parking directly outside the shop, it's always well away from where everyone else parks anyway."
However, 5 live's Tony Livesey is certainly not a fan of so called 'Clarkson parkers' and didn't hold back:
"It smacks of arrogance. What you're doing here Luke, you're ripping up the rulebook. This is a metaphor for the downfall of society."
This clip is originally from 5 live Drive on 13 January 2017.
Duration:
More clips from In Short