Main content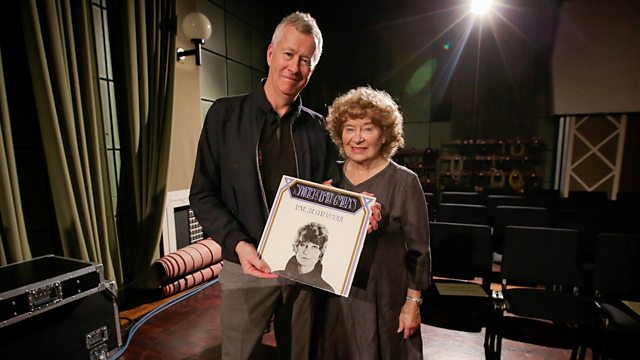 Shirley Collins - Love, Death And The Lady
Shirley Collins talks to John Wilson about her 1971 album 'Love, Death And The Lady.'
John Wilson returns with another edition of Mastertapes, the series in which he talks to leading performers and songwriters about the album that made them or changed them. Recorded in front of a live audience at the BBC's iconic Maida Vale Studios.
"Love, Death and the Lady" with Shirley Collins.
Released in 1970 on the Harvest label (also home to Deep Purple, Kevin Ayers and Pink Floyd), Love Death & the Lady exuded a darkness that reflected Shirley's own personal loneliness at the time. With tracks like The Outlandish Knight, The Oxford Girl and Geordie, the album revolves around the themes of murder, class conflict and betrayal.
Shirley Collins began the 1970s releasing what is now regarded by many as one of her finest albums... and she ended the decade by losing her singing voice through dysphonia. Yet she remains revered today by the likes of Graham Coxon, Billy Bragg, Stewart Lee, Jonny Greenwood and Angel Olsen.
Shirley Collins responds to questions from the audience and performs acoustic live versions of songs from her new album, the first she has released in 38 years.