Main content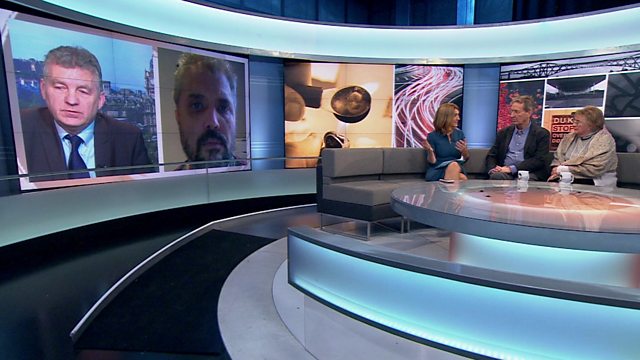 Are fix rooms a good idea?
When it comes to preventing deaths from drug overdoses, could fix-rooms or consumption rooms be part of the answer? They're places where users can legally inject or smoke hard drugs like cocaine and heroin under medical supervision, without the fear of prosecution. There have been repeated calls for them to be introduced here in the UK. Glasgow is planning to open a consumption room and officials behind it have looked to countries like Denmark, where these facilities are already running.
Victoria spoke to Rasmus Koberg Christiansen, who runs and manages a drug consumption room. She also heard from David Liddell from the Scottish Drugs Forum and Chip Somers who was a former heroin addict but now runs a charity. They were joined by Elizabeth Burton-Phillips whose son Nick died at 27 because of his drug use.
Duration:
More clips from 09/01/2017
More clips from Victoria Derbyshire