Main content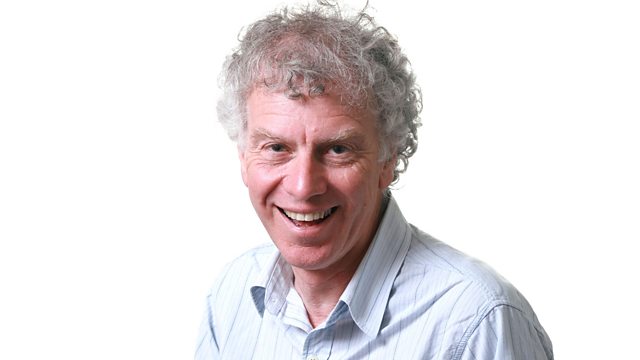 Eddie Reader & Skerryvore
There'll be Scottish tracks from Eddie Reader, and Skerryvore.
Plus new albums from Carmina, Alistair Anderson, Dipper Malkin, and Stroud singer/songwriter Lara Conley.
All this plus a preview of forthcoming events with the weekly gig guide.
Johnny's Gig Guide
GIG GUIDE
<?xml:namespace prefix = "o" ns = "urn:schemas-microsoft-com:office:office" /> 
JAN
Sat 21
A Burns Night Ceilidh with the Molecatchers and caller Vicky Cooper  - at Wotton Town hall 7pm tickets from utea.org.uk
Steve Page - americana s/s at Stroud Brewery
French Dancing with Richard Heacock & Paul Hutchinson - at Horsley Village Hall nr Nailsworth  8pm BYO drinks
Chepstow Wassail and Mari Lwyd 2pm onwards in to the evening. Free (Ceilidh £6) all the info and timings for the different parts of the festival is on the website http://chepstowwassailmari.co.uk 
Sun 22
Bully Wee Band feat. Phil Beer - Bishops Cleeve Tithe Barn 7.30pm
Tickets direct from Simon Medhurst Tel: 0797 007 8220
Tony Poulter - local singer- Cheltenham Folk Club, Sandford Park Alehouse, High Street. 8pm
Mon 23
Cheltenham Ukelele Club at The Exmouth on the Bath Road 8pm
Tue 24
Folk at Frampton on Severn Village Hall 7.30pm
Special Consensus (USA) Revered in bluegrass circles, they've been one of the leading exponents of the classic vocals, guitar, banjo, bass and mandolin format for forty years,- Alma Tavern, Bristol  tickets  crhmusic.com
Wed 25 BURNS NIGHT
Burns Night Whisky tasting at The Roses Theatre, Sun Street Tewkesbury Info: 01684 295074
Burns Night at Royal Oak, The Burgage, Prestbury
Black Tie Burns Night at The Hollow Bottom, Guiting Power  7.30pm Scottish Feast with Haggis, Bashed Neeps & Tatties, sirloin of beef, and rasberry cranachan Info: 01451 850392
Burns Night supper at Crown & Sceptre 98 Horns Road, Stroud  7.30pm Free dram for men wearing kilts! Info: 01453 762588
Burns Night at Gloucester Old Spot, Piff's Elm, Tewkesbury Road, Cheltenham Info: 01242 680321 with traditional piper
Burns Night at The Beehive, Montpellier Villas, Cheltenham Info: 01242 702270
Mayfish (band formerly known as Woe To The Provoker ) with a mix of traditional English/Irish songs plus our own compositions.- Carpenters Arms , Miserden 8pm free
Martha Wainwright - St Georges Bristol
Thu 26
Scottish Night at Minchinhampton folk club, The Old Crown, Paganhill, Stroud   8.15pm  £2  Info: 01453 454594
The Welsh guitar Duo at Evergreen Hall, Broadwell nr Coleford  info www.thecolefordhub.info
Fri 27
Keith Hyett - Stroud Subscription Rooms 7.30pm
River Folk at The Trout, Lechlade 8pm
Alan West, Steve Black and Adam Sweet - americana- Chapel Arts in Bath
Club Night  feat. Ted and Ivy Poole- Swindon FSC  - Ashford Rd Social Club 8.15pm
Somers Trad Folk Club - The Alma Tavern in Worcester
GLOUCESTER CAJUN FESTIVAL 27-29 Jan - The Guildhall in Gloucester.
The Big Easy, Joe Le Taxi, Chanky Chank, Joli Blon, The Po Boys, Acadian Strings- concerts, workshops and great food!    info and tickets  01452 503050
Sat 28
The Witcombe Wassail  All welcome to come and toast the Apple Tree with song, dance, poetry and pantomime  4pm – 7pm In the Witcombe And Bentham Village Hall. An Evening Of Busking Fun. Free entry
But bring money for the cap! (All donations in aid of the Village Hall) Refreshments - Info: witcombevillagehall@gmail.com  
 01452 862399 
Amanda Rheume- on tour from Canada- The Convent, South Woodchester nr Stroud
Jan Vaisey & Ian Harvey - local duo at Stroud Brewery 7.30pm
Lewis Clark duo - Bristol s/s - The Golden Fleece, in Stroud
Roving Crows - The Stores Cafe, Colwall nr Malvern 7.30pm
Kempley Wassail - 6.45pm for 7.00pm (at the old Post Office)
Guests of Martin & Maggie Brocklehurst (Donations Requested)(Bring a torch and wellies) 7.45pm procession to Village Hall 8.15pm Supper (BYO drinks) 
LOOKING AHEAD...
Sun 29
Phil Beer - Chipping Norton Theatre
Mon 30
Darlingside (USA) - The Tunnels, Temple Meads in Bristol crhmusic.com