Main content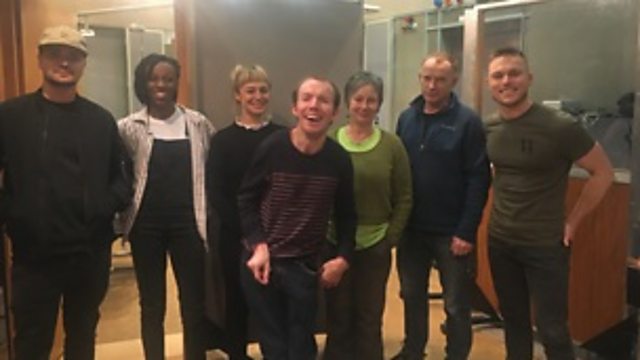 "I can't say Kanye West"
The comedian who gets names wrong, and the distance runner with epilepsy.
Katie Cooke is a distance runner who has epilepsy. She runs, she blacks out, then she gets up and continues.
Find out why she puts herself through this strain on Ouch's hour-long talk show where she is joined by Lee Ridley, also known as Lost Voice Guy, a comedian who performs using a speech synthesizer on his iPad (pictured here).
Presented by Simon Minty and Kate Monaghan, produced by Emma Tracey.
If you want to contact us email ouch@bbc.co.uk tweet @bbcouch or find us on Facebook.
Rate and review us on iTunes or wherever you get your podcasts from, it helps people to find the show. Also please like us and share our programme on your social media.