Main content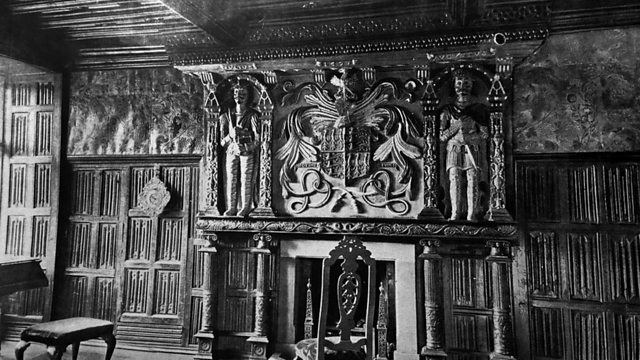 SOS for Welsh castle's 'missing room'
The owners of a 16th Cenury Tudor Mansion in North Wales are appealing for help to find a missing room.
The wooden panelling, ceiling beams and fireplace from the Oak Parlour at Gwydir Castle, were sold to William Randolph Hearst, an American newspaper tycoon in 1921.They were shipped to New York but have not been seen since the 1930s.
Judy Corbett who owns Gwydir Castle, told the PM programme she is putting out "an SOS appeal" to anyone with information about the "linen-fold panelling and fireplace dated 1597", in the hope they can found and brought back to Wales.
(Photo: The missing Oak Parlour when it was at Gwydir Castle Credit: Judith Corbett)
Duration: