Main content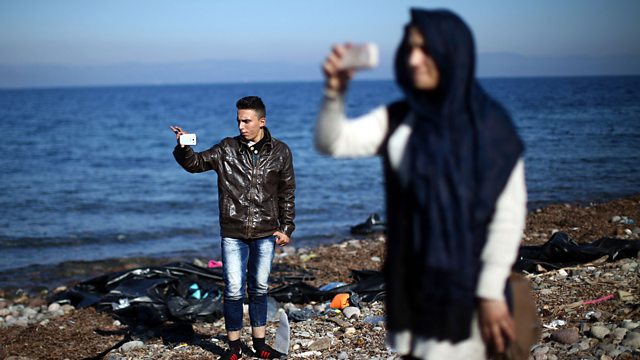 Humanitarian Digital Safety for Refugees
Keeping refugees digitally safe in a crisis; Youthonomics at Davos; 3D ocean mapping; an algorithm for taxi sharing in New York
How important is it that the data that humanitarian organisations hold on vulnerable people be secure and able to withstand attacks? Click talks to Charlotte Lindsey-Curtet from the International Committee of the Red Cross about securing the confidence of vulnerable people like refugees and asylum seekers.
Two key subjects at Davos this year will be how to generate jobs and maintain the mental welfare of young people; and how to make the world and its democratic processes more robust and secure from cyber attacks. Click talks to Felix Marquardt who is heading to Davos to discuss his youth project Youthonomics as well as the possibility that AI might offer more robust protection from cyber attacks.
Researchers have developed an ocean map that stitches together multiple sources to create a 3D survey. Click talks to Dawn Wright from ESRI about how a 3D map can help with marine conservation.
Researches at MIT have developed an algorithm that could make taxi sharing even more efficient whilst not leaving drivers out of pocket. Click Talks to Professor Daniela Rus about the algorithm that works in real time to redirect cars according to incoming requests.
Producer: Colin Grant
(Photo: Migrants On Greece's Lesbos Island © Carl Court / Getty Images)
Last on