Main content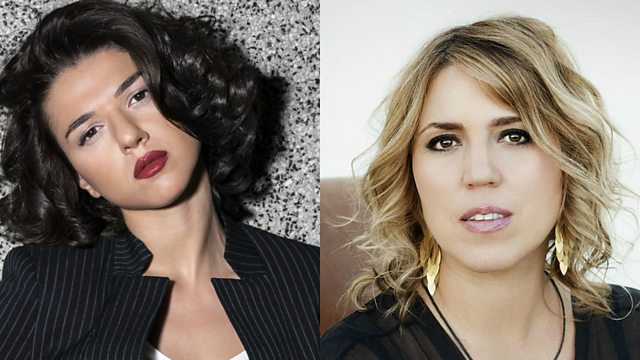 Pianists
International solo pianist Khatia Buniatishvili and Gabriela Montero on their personal and musical journeys.
Two world-renowned pianists from Venezuela and Georgia talk to Kim Chakanetsa about their personal and musical journeys.
Gabriela Montero grew up in Venezuela and could pick out a tune on a toy piano before she could speak. She made her concert debut aged eight and has gone on to become an award-winning and best-selling performer, who played at the inauguration of President Obama in 2009. Gabriela now lives in Spain but in recent years has begun to compose her own music, and is using her artistic voice to highlight the terrible problems facing her native Venezuela.
Georgian pianist Khatia Buniatishvili began her musical studies at the age of three. Hailed as a child prodigy she began touring internationally aged 10, and hasn't stopped since. However she says she was never pressured to have a career in music - it's simply what she loves to do. As well as gaining a reputation for a dramatic playing style, Khatia's revealing outfits have also attracted attention. She says she will continue to wear what she wants on stage, and that these comments are attempts to belittle her intellect and musical talent by focusing on her image.
(Photo: (L) Khatia Buniatishvili. Credit Gavin Evans, and (R) Gabriela Montero. Credit Shelley Mosman)