Main content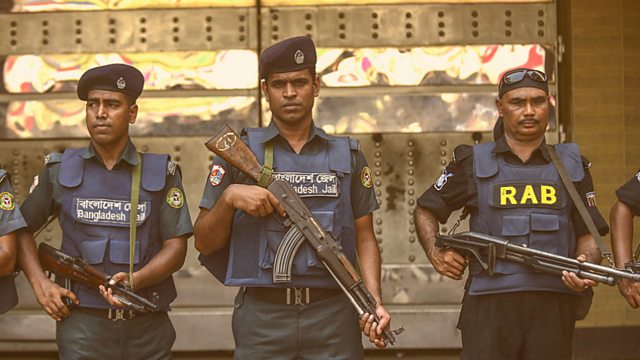 Keep On Keeping On
Stories of endurance from Bangladesh's capital, Sierra Leone's high and low life, a US airbase for drone warfare and Uzbekistan's resurgent carpet-weaving workshops
Linda Pressly meets up again with an old friend in Bangladesh - and hears how attacks including the Holey Artisan Bakery siege have changed the face and the pace of life in Dhaka.
Richard Dove finds plenty of surprises in Freetown, Sierra Leone, including an association for former deportees. Vin Ray gets unusual access to a US airbase near Las Vegas, which serves as a hub for America's worldwide drone warfare program.
And, Caroline Eden learns that the weaving trade is picking up again in Uzbekistan, after its virtual disappearance during the Soviet era. Old and new artistry are now combined in some of the world's most beautiful carpets - so fine they are being exported to Turkey.
(Photo: Bangladeshi security personnel stand guard outside a jail in Dhaka, 10 May 2016. Credit: AFP/Getty Images)