Main content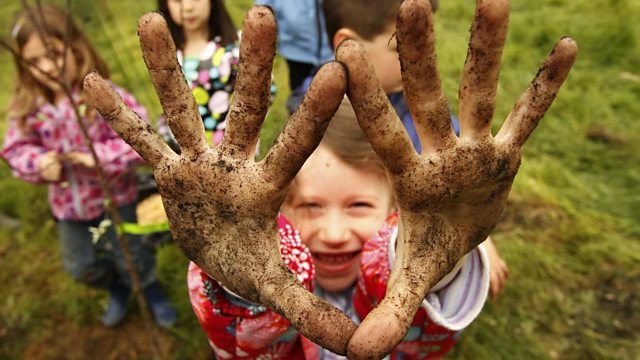 Can we be too clean?
Cleanliness and health go hand in hand, but are our hygiene habits over the top? CrowdScience gets knee deep in farm mud as we investigate the difference between good and bad dirt.
To be healthy you need to be clean – or so we've thought throughout human history.
The dazzling array of antibacterial products that exploded onto the scene in the 20th century took things to the next level, with their promises of eliminating 99.9% of germs.
But could an obsession with cleanliness actually be bad for us? There's a whole world of microbes out there: some make us sick, but others are essential for our health.
How do we tell the difference? Listener Younes's question gives CrowdScience the chance to sift the good dirt from the bad, with the help of hygiene expert Professor Sally Bloomfield. Along the way we soap up our hands with schoolchildren in Mumbai, get knee deep in mud on an English farm, and find out why snuggling up to a cow might be a good idea.
Do you have a question we can turn into a programme? Email us at crowdscience@bbc.co.uk
Presenter: Marnie Chesterton
Producer: Cathy Edwards and Marijke Peters
Clips

Broadcasts

Podcast
We take your questions about life, Earth and the universe to researchers hunting for answers at the frontiers of knowledge.