Main content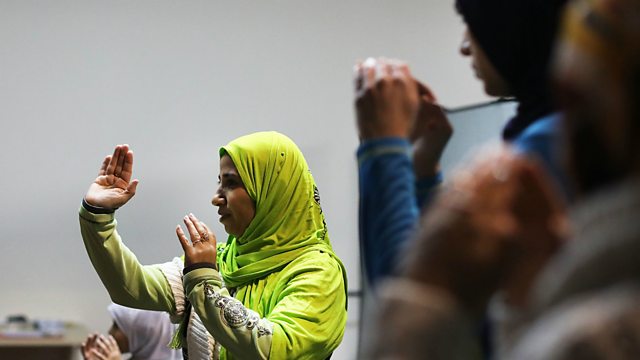 'You Could Make This Place Beautiful'
Hate crimes against Muslims are on the rise. One woman is fighting back. Literally.
When Rana Abdelhamid was 15, a man tried to rip off her hijab. Now she teaches self-defence classes for Muslim women like her.
Also, we remember Tyrus Wong, the Chinese immigrant who shaped the look of Bambi, we meet 'Wheelchair Man' the first Afghan-American superhero; we learn about the Mexican revolutionary who inspired Princess Leia's iconic hairstyle; we taste the most famous bread in Paris; and we hear a poem that defined a year.
(Image: Muslim women participate in a self-defence class on December 16, 2016 in New York City. The class was organized by the Women's Initiative for Self-Empowerment (WISE). Credit: Spencer Platt/Getty Images)
Podcast
How the world looks through American eyes, and the myriad and unexpected ways that the world influences the United States.