Main content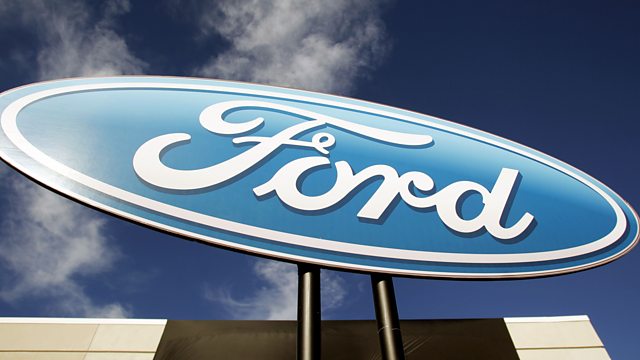 Ford Motors Cancels $1.6bn Mexico Plant
Ford said it will cancel a $1.6bn plant it planned to build in Mexico and instead extend operations at its factory in Flat Rock, Michigan.
We've seen the markets move to his tweets, but could US President-elect Donald Trump already be having an impact in the nation's board rooms?
It's the question being asked after the CEO of one of the country's biggest car producers, Ford, which pledged to spend $700 million on extending its operations in Michigan, whilst at the same time shelving plans for a new $1.6billion plant it planned to build in Mexico. Ford's chief executive, Mark Fields, said the decision had in part been based on what they saw as 'more favourable US business environment under President elect Trump and some of the pro-growth policies that he's been talking about'. So is this a sign of things to come under the incoming President? We ask Bernard Swiecki at the Centre for Automotive Research in Ford's home city, Detroit.
If you are a young Russian entrepreneur - you might think that start up hubs in Moscow or St Petersberg would offer the best opportunities. But increasingly the Republic of Georgia is becoming a country of choice to live in and do business for Russians with big ideas, despite the fact the two countries were at war with each other in just the past decade. The BBC's Rayhan Demytrie has been finding out why.
It was meant to be a clamp down on tax dodging and corruption, but also led to thousands of ordinary Indians scrambling for cash. As president Narendra Modi's decision to ban two major currency notes begins to take shape following last week's deadline to swap old notes for new, we've been finding out from Adrian Ash, head of research at the online precious metals trading site BullionVault.com, how the ban could be driving many back to buying gold.
The BBC's Alex Ritson is joined throughout the programme from Delhi by journalist Madhavan Narayanan, and from New York by Sally Herships, who reports for our US partner programme, Marketplace.
(Picture: Ford sign at Flat Rock Michigan. Credit: Bill Pugliano/Getty Images)