Main content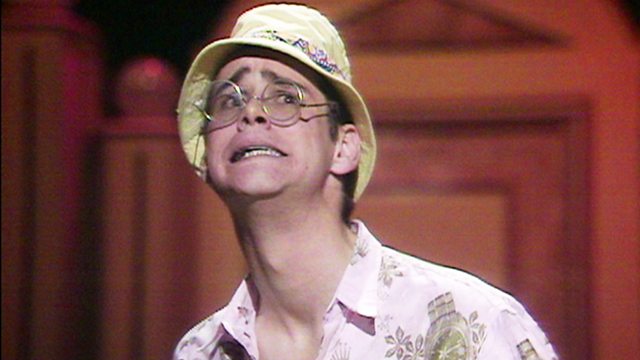 Jim Carrey performs a one-man version of On Golden Pond
Born on 17 January 1962, Canadian comedian Jim Carrey celebrates his 55th birthday.
Carrey started out as an impressionist before going on to become one of Hollywood's most successful comic actors through films such as Ace Ventura: Pet Detective and Dumb and Dumber.
Early in his career he appeared on the Bob Monkhouse wearing some extraordinary trousers. The master of physical comedy, Carrey gives a trademark performance lampooning a tender moment from On Golden Pond - the Oscar-winning 1981 film starring Henry Fonda and Katharine Hepburn.
Extract from The Bob Monkhouse Show, 27 January 1986.
Duration: