Main content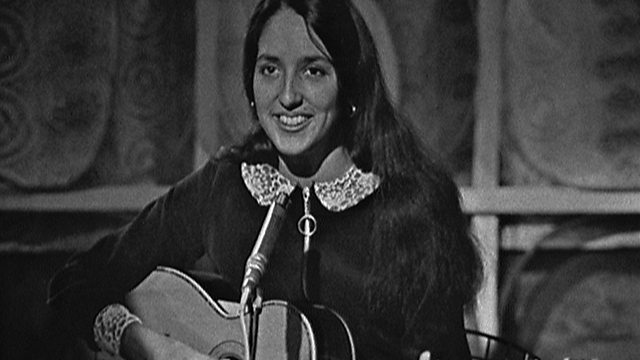 Joan Baez sings Will Ye Go Lassie, Go
Born on 9 January 1941, folk singer Joan Baez celebrates her 76th birthday in 2017. This year she will be inducted into the Rock & Roll Hall of Fame.
Celebrated for the cut-glass purity of her voice, Baez forged a long and successful career founded on sensitive interpretations of other musicians' songs.
In this clip, recorded in Edinburgh in 1965, Baez covers the traditional Scottish song Will Ye Go Lassie, Go and invites the audience to sing along.
Extract from Tonight in Person: Joan Baez, originally broadcast on 1 November 1965.
Duration: