Main content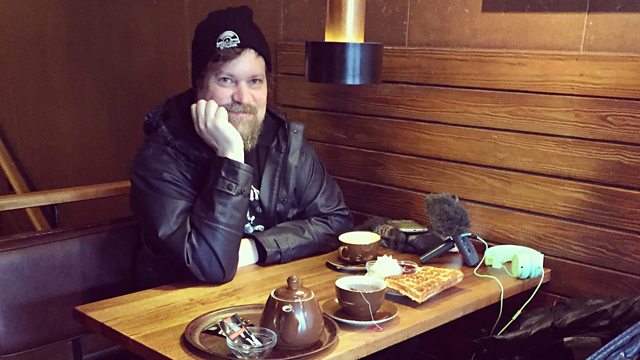 Reimagining the City: Reykjavik
Musician John Grant arrived for a gig in Reykjavik and fell in love with the city instantly.
The musician John Grant on Reykjavik, a city he fell in love with on tour. "In 2011 I was asked to come and play in Reykjavik... three months later I was living here... I go where I feel welcome and safe, and this is one of those places for me."
John Grant is an accomplished linguist - he speaks German, Spanish, French and Russian, amongst others. Icelandic, however, has been a real challenge. "The combination of sounds, the phonetics of Icelandic, are beyond evil...I get giddy about synthesisers and language grammar."
But it soon becomes clear that John is now fluent. Talking with the owner of one of his favourite coffee shops, she reminds him that within two days of living there he could make himself understood.
John guides us around his adopted city, paying particular interest to book shops, architecture and interesting stair wells. It's a very different landscape from Michigan, where he grew up: "The world was hostile and there was a lot of nastiness directed at me because people thought they could see I was gay...'Look at that faggot', that kind of thing. So I developed a fear of leaving my nest."
Reykjavik is the first city he has called home for a long long time.
Produced by Rachel Hooper
A Falling Tree production for BBC Radio 4.