Main content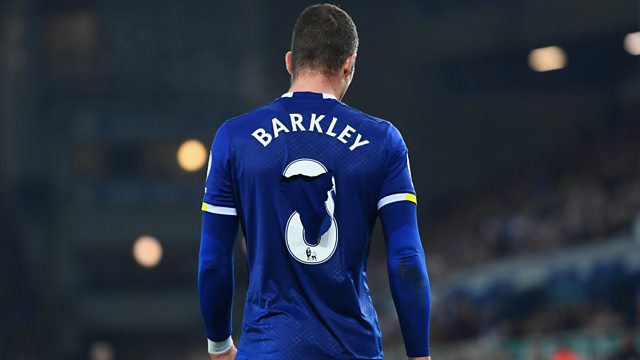 Savage: Barkley needs to leave Everton
Robbie Savage tells the Tuesday Night Club he thinks "Ross Barkley needs a change of club".
Tottenham Hotspur are reportedly interested in the England midfielder and Savage said he thinks Barkley "would fit really nicely in that team".
Former Wales midfielder Savage added that Everton fans seem to "turn on him quicker than other players", which may be a reason that he looks nervous in possession.
Barkley has scored 18 goals in 127 appearances but has not found his top form this season.
Duration: