Main content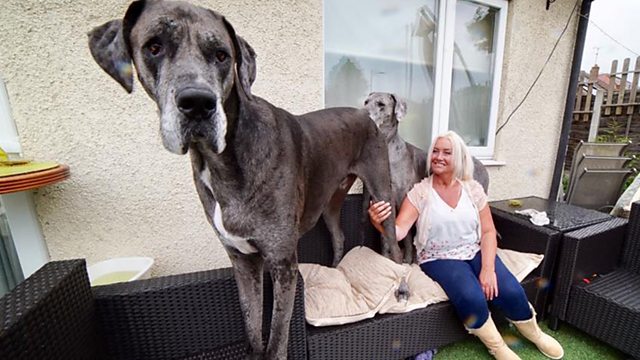 World's biggest dog: Freddy the great big Great Dane
From the runt of the litter to a towering giant, Freddy the Great Dane has officially been declared the world's largest dog by the Guinness book of records.
He's 7 ft 6 inches tall standing on his hind legs, weighs 14.5 stone and likes to snack on whole roast chickens.
His owner Claire Stoneman told 5 live that she never expected him to get so big but is "utterly devoted" to Freddy and his sister Fleur.
"If we go out in the daytime we get interrupted every five seconds."
"Cars brake and stop to look at him."
This clip is originally from 5 live Drive on Monday 19 December 2016.
Duration:
More clips from In Short