Main content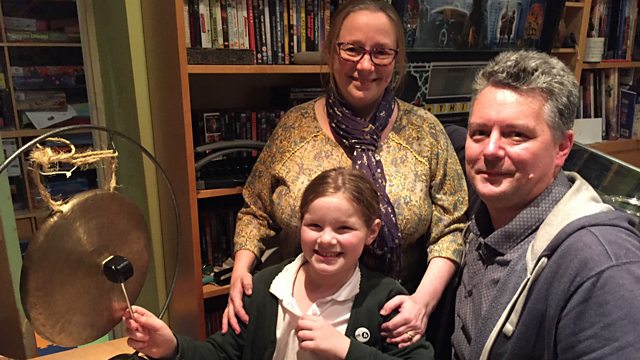 Eight year-old offers to hum Big Ben's bongs
What happens to the start of the news when Big Ben's bongs fall silent early next year? Many people wrote into Radio 4 with suggestions but eight year-old Phoebe Hanson's has hit the headlines.
She wrote in, offering to hum the Westminster chimes and play her own instrument for the bongs.
In response PM's Editor Roger Sawyer wrote explaining that while he was very much taken with the idea , the task would be a major challenge because the bongs are live.
PM's reporter Andrew Bomford went to meet Phoebe and her family.
(Image: Phoebe Hanson with mum and Dad Credit: BBC).
Duration: