Main content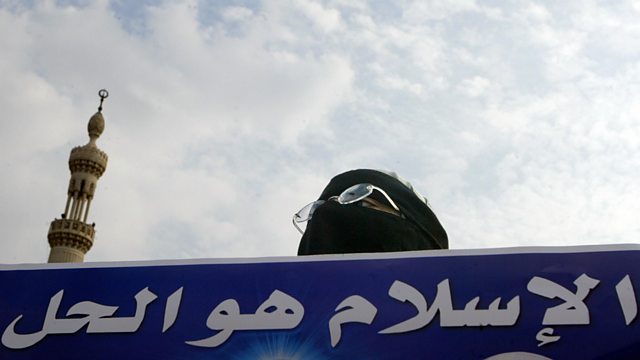 The Islamists: Islam, People and Power Boxset
The Muslim Brotherhood is Egypt's foremost social and political movement. Presenter Safa Al Ahmad finds out why it has fractured since the Arab uprisings.
What should the relationship be between Islam and the state? This is the question which dominates political debate in the Arab world. Many traditional Islamic scholars believe in the separation of religion and politics. For the Muslim Brotherhood though – the Arab world's foremost social and political movement - the goal is to create an Islamic state.
In Egypt, the Muslim Brotherhood was elected to power after the Arab uprisings. But its plans quickly ended in failure. After just a year in office, the Brotherhood government faced mass protests before it was deposed by a military coup.
As presenter Safa Al Ahmad discovers, these events have caused an unprecedented level of debate between members past and present. She talks to a Brotherhood veteran who believes the Brotherhood should have remained a social movement rather than entering politics and to young members who believe it should be more revolutionary.
(Image: Muslim Brotherhood supporter holds a banner with the Arabic slogan 'Islam is the Solution' during a demonstration in Cairo 08 November 2005. Credit: Khaled Desouki/AFP/Getty Images)
Featured in...
The relationship between Islam and the state in the Arab world
Podcast
Download the latest documentaries Investigating global developments, issues and affairs.