Main content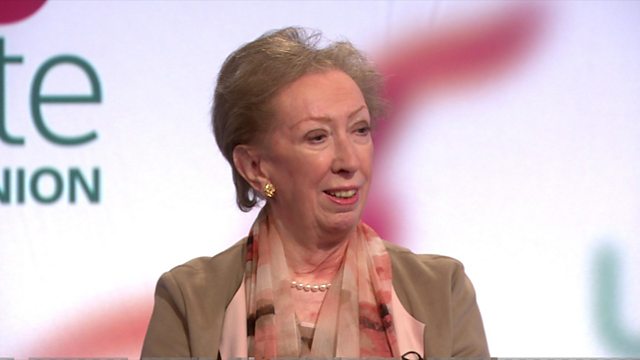 Beckett on Labour: We have not cracked it yet
Labour still needs to find a "simple clear message expressed in comparatively few words" for the electorate, says Margaret Beckett.
She spoke to Daily Politics presenter Jo Coburn about party to links to unions, polling figures and by-election results, and she claimed that George Osborne's economic financial plan was the "biggest piece of fiction around".
The former deputy leader and foreign secretary said the ground was now more favourable to Labour, but it still needed to prove to voters it could run the economy.
She said of the Labour message: "It was our main weakness last time, it's a weakness we still have. I don't blame that on Jeremy, none of us have sorted it."
Duration:
More clips from 13/12/2016

More clips from Daily Politics