Main content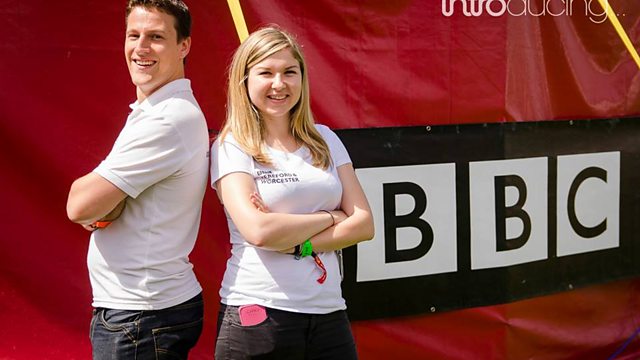 Hot For 2017
Andrew Marston and Danni Hunt present their 'ones to watch out for' and look back at a year's worth of success stories.
Last on
Andrew Marston's Top Ten
So here it is then...the most-anticipated show of the year. Here's my ones to watch out for in 2017. I still insist on listening to every track from start to finish and I'm a firm believer that if you can't name your favourite song at a click of a finger - it can't be your favourite song!
#1: Lucia Nicole - You Don't Know Me (Kington/Hereford)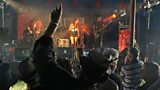 This girl has been on fire these last 12 months, performing high profile shows all over the country and releasing some epic tunes and music videos.
 
She's a 25-year-old singer/songwriter from Kington, now living in Hereford.
 
Her live work began two years ago with Matt Envy where she was the featured performer on several EDM tracks by Matt Envy.
 
She stole the show at this year's Lakefest and was part of my new music takeover on BBC 6 Music.
#2: OMYO - Days With You (Weobley)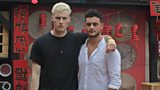 Tom and Will met on New Year's Eve two years ago and made a bet to write a song.
 
Since then, they've had radio play in Germany off a demo, soundtracked a New Look TV advert, nearly finished an album and played their first gig at the Wireless Festival supporting Drake.
 
They've also been approached by a Hollywood film producer about writing the music for a movie out in 2017.
 
OMYO (our music your opinion) are split between Oxfordshire and Weobley in Herefordshire.
 
These guys are on the crest of a wave. Their music, their look, their professionalism - OMYO are the complete package. What an incredible future these guys have together.
#3: UK Feds - Trouble In London (Redditch)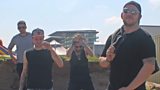 UK Feds came about when former members of Redditch band Shooze/New Killer Shoes set about creating a new loud and raw sound.
 
They describe their music as ska, punk & reggae.
 
They say: "We don't profess to be political, or that we are saying anything brand new, but we write songs about what we see going on and it works for us. The same stuff that affected '70s bands is still affecting people like us today, except not many bands seem to wanna complain or write about it. We do."
 
They're politically angry and not frightened to make their point with a vocal style reminiscent of The Police - only they probably hate the police too!
 
They featured on BBC 6 Music earlier this year and performed a stunning session on the BBC Introducing stage at the Wychwood Festival.
#4: VH Yes - Reach (Worcester)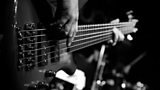 Worcester's Tina V is back!
 
This time with a pop/rock supergroup that contains some of the biggest hitters on the local music scene.
 
I managed to get these guys some airtime on BBC 6 Music earlier in the year - it's just a shame they've only released two tracks so far!
#5: The Stiff Joints - Mona Lisa (Kidderminster)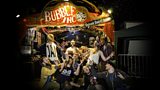 The Stiff Joints were formed in 2009 by a close group of friends who grew up in Kidderminster.
 
"With little to do but misbehave we all turned to music. A common love of punk brought us together, which eventually developed into a love of ska and reggae as we were turned onto bands from the mighty '2-tone' era of the late 70s and 80s such as The Specials."
 
They played a stunning session for us a couple of years ago at the Wychwood Festival and enjoyed some airtime on BBC Radio 1.
 
All of our presenters fell in love with this track - especially the way they break into The Piranhas' Tom Hark at the end!
#6: The White Feather Collective - Come On & Get It Down (Malvern)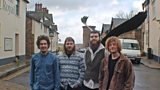 The White Feather Collective are a psych-surf-rock band from Malvern, that formed in 2013.
 
When they uploaded some of their tracks to Bandcamp, a French mobile phone company picked up on it and it's been used in their television adverts ever since.
 
They're influenced by artists such as The Doors, The Animals, JJ Cale & Peter Green and their name refers to peace during the First World War.
 
A modern-day nod to the surf-rock era, played in fine style.
#7: The Fidgets - Hey! (Bromsgrove)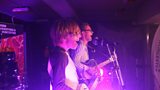 The Fidgets began performing in March 2013 in and around their hometown of Bromsgrove but quickly landed gigs in Worcester and Birmingham.
 
In the last couple of years they've perfected their live skills through hours of busking and performing, playing their 500th gig.
 
They have been songwriting since they formed, developing their own style from the influences in the covers that they play.
 
We loved them so much, they not only performed for us at this year's Worcester Music Festival - but helped us to switch on the city's Christmas lights, too!
 
A rock solid performance from a bunch of intelligent songwriters with catchy riffs and killer choruses, reminiscent of Busted and McFly (not a bad thing, considering how many records they sold!).
#8: Stewart Wallace - Future Vibes (Kidderminster)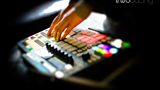 When I first heard this track, I nearly blew my speakers.
 
The vocals, the original build into that epic drop - the latest in a succession of great singles from 21-year-old Kidderminster producer Stewart Wallace.
 
He produced everything from EDM, Pop and R&B - some of which I played on BBC 6 Music earlier this year.
#9: Clay & Cam - WooHoo (Bromsgrove)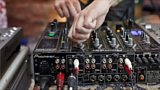 Clay Russell & Cameron Howdle are two music producers from Bromsgrove, aged 15 and 16-years-old.
 
Influenced by Martin Garrix, Afrojack, Hardwell and Avicii - if these guys carry on producing at the rate the began, they'll be global megastars in no time at all!
#10: Before She Calls - Light Work (Bromsgrove)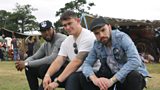 Before She Calls is a newly formed duo based in Bromsgrove.
 
Influenced by Drake, The Weeknd, Michael Bublé and Wretch 32, Harry Hudson and Matt Owen say: "We're trying to create our own unique style and sound within RnB and modern music."
 
Their set on the BBC Introducing stage at Lakefest was delivered with a slick live show of top drawer quality.
Danni Hunt's Top Ten
While Andrew counts down his top ten tunes for 2017, I look back at the biggest success stories of 2016.
#1: Becky Hill - False Alarm (Bewdley)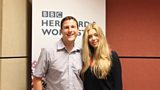 This is the year she rose to prominence as a solo artist, following a quieter 2015 off the back of successful collaborations with Wilkinson, Oliver Heldens and Rudimental during 2014.
 
Despite now having her own tracks out there, she says the novelty of hearing them on the radio is still massive.
 
2016 has seen Becky play her first headline shows in London and further collaborations including one with Matoma for False Alarm.
#2: Vaults - One Day I'll Fly Away (Hereford)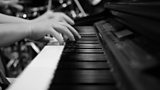 Vaults shot into the spotlight in November when the latest John Lewis festive advert appeared online and on TV.
 
It was soundtracked by the song 'One Day I'll Fly Away' with Blythe Pepino, from Hereford, on vocals.
Her former teacher says she stood out in the music and drama productions at St Mary's school in Lugwardine from a young age before heading off to Hereford College of Arts and later forming Vaults.
#3: Remi Harris - In On The 2 (Bromyard/Tenbury)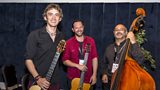 Bromyard's gypsy jazz king Remi Harris has played two major shows this year.
 
First of all he was hand picked by Jamie Cullum to head out to Montreal courtesy of BBC Introducing to play the International Jazz Festival.
 
That was followed up by a slot at the Royal Albert Hall, which was recorded for BBC Radio 3.
#4: AKA George - Make It Rain (Leominster)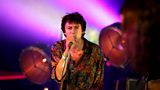 Having played BBC Radio 2's Hyde Park event in 2015, this year Leominster's George Barnett a.k.a AKA George was selected to headline the BBC Introducing stage at Glastonbury.
George said he fully embraced his first time at Worthy Farm both as a punter and a performer.
 
He was featured prominently on Andrew's Hot For 2016.
#5: IZECOLD ft Molly Ann - Close (Bewdley)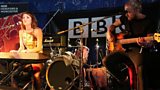 Bewdley singer songwriter Molly Ann has millions of YouTube hits to her name as this year she's lent her vocals to a house track by Izecold called Closer.
 
What shone the light on the track and caused a tsunami of online listens was DJ Mag's number one rated DJ in the world this year, Martin Garrix. During his set at the Amsterdam Music Festival, he dropped the aforementioned track - and the clicks came rolling in.
 
She was Andrew's number one on his Hot For 2016.
#6: Darline - Until Tomorrow (Droitwich)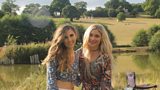 Droitwich singer/songwriter Abby Inez reached new heights this year after competing to represent the UK in the Eurovision song contest.
 
She had met Cara Beard and formed the duo Darline who battled it out for the euro slot but lost out to Joe and Jake.
 
That's not halted the pair, though, as they did a set for BBC Introducing in Hereford & Worcester stage at Lakefest after featuring on Andrew's Hot For 2016.
#7: Ellie Goulding - Untitled (Kington)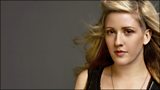 This is the year that Kington's Ellie Goulding said she was going on a break from music and was still hard at work touring and playing shows a few months after the announcement.
 
Hopefully she'll get some down time during 2017 after all that she's managed to tick off in the year just gone.
#8: Cherryshoes - Justice (Hay-on-Wye)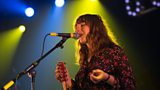 Hay-on-Wye's Cherryshoes' BBC Introducing journey has taken them to Scotland this year.
 
The band were selected to play on the BBC Introducing stage at T in The Park 2016 and had featured in Andrew's Hot For 2016.
#9: Weirdo - Butter (Redditch)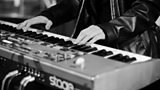 This group are from Redditch and Berlin, bizarrely.
 
They turned down a place on our BBC Introducing stage at this year's Reading and Leeds festivals as they wanted to remain mysterious!
 
Now signed up with one of Europe's foremost contemporary music booking agencies, 2017 could see Weirdo's major live debut.
#10: Benji Tranter & The Well Adjusted Individuals - The Launderette Song (Hereford)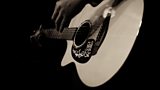 Andy O'Hare's Top Ten Gigs of 2016
Not as political as it sounds but seems appropriate enough for the probable uncertainties ahead.
These folk-punkers celebrated their 20th anniversary with a re-recording and video of this uplifter.
#3: Another Band - Another Song (Hereford)
Great fun from the Hereford punksters at their recording session at the Boar's Head in Kidderminster earlier in the year - and did a fine job warming the crowd up prior to our session at Nozstock.
#4: Clockwork Rifle - Easy (Malvern)
This band called it a day in 2016 after five years on the local scene - but frontman Paul Lennox is set to return with a new project hopefully soon!
#5: Kim Lowings - Dark Eyed Sailor (North Worcestershire)
This folkster is a regular to the local scene and another of my great gigs of 2016 was her performance at the Evesham Arts Centre.
#6: Tone Tanner - Resuscitation Boogie (Worcester)
Something a 'little different' from the Worcester blues-maestro who makes his own resonator guitars!
One of the great live acts in our region - played a storming set at Worcester Music Festival and will be catching up with recording in the New Year.
#8: The Last Tree Squad - Streets (Hereford)
Thoughtful stuff, as always, from the Hereford dubsters who've ridden the wave of the great Marches revival.
#9: Troy Redfern - Back Door Hoodoo (Kington)
He played a set of total quality for us at Wychwood and the future looks very promising indeed for the Herefordshire blues maestro.
They've only finished the radio edit for this before Christmas (!) - the Nicola Hardy-fronted punksters are climbing up the billing at alternative festivals all over the country.
Broadcast