Main content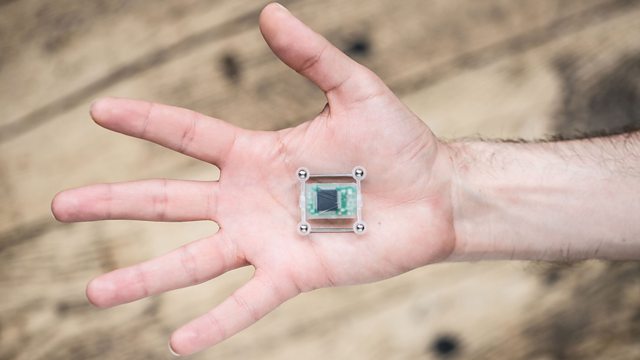 North Sense and Cyborgs
How North Sense might make us cyborgs; Zigbee Alliance connecting the internet of Things; Rebecca Allen's VR art; analysing 150 years of British history digitally.
Cyborg Nest has developed a new 'implanted' device that will enable humans to always sense due north. Click talks to the developers about the cyborg-like device that they've recently had attached to their bodies.
At the Consumer Electronics Show in Las Vegas this year the Zigbee Alliance launched a revolutionary new universal IOT language called dot dot. Click talks Tobin Richardson the CEO of the Zigbee Alliance about how this new development aims to further establish a standardised platform for digital devices to be able to talk to each other.
Rebecca Allen's VR work is part of a new show called Toute Seule that has just opened at London's Gazelli Art House. She is an innovative and pioneering digital artist. She joins Click to discuss her work
British researchers have been carrying out a massive content analysis project on material released by the British Library. The researchers have scrutinised local newspapers collected over the last 150 years to flesh out and confirm the build up to what then became historical events, and also to establish themes and shifts in culture. Click talks to Nello Cristianini, a professor of Artificial Intelligence, about what the analysis of big data tells us about British history.
Producer: Colin Grant
(Photo: North Sense device © Cyborg Nest)
Last on