Main content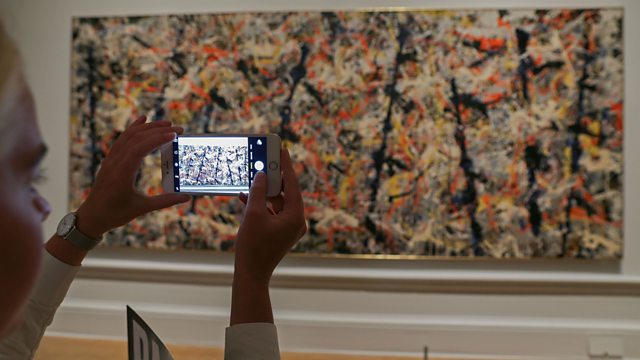 Making Art from Social Media
The artists using Twitter, Instagram, WeChat and Facebook to make and spread their work.
The social media artists using platforms like Twitter, Instagram, WeChat and Facebook to make work and spread their message.
Photographer and poet Amaal Said is a British-Somali student in her early 20s but she has caught the attention of Vogue Magazine and 21,000 Instagram followers with her vibrant and colourful photographs of women of colour. She takes Tina out for a photo-shoot and imparts some photographic wisdom.
Artist Gabriel Barcia-Colombo uses social media data to explore questions of what our digital legacy will be when we die. He explains his process and how he first became interested in the digital afterlife.
Both dubbed 'poet laureate of Twitter' poets Patricia Lockwood and Brian Bilston discuss why the platform makes a good conduit for poetry and what the success of poets like them might mean for the future of the form.
Digital artist Miao Ying makes art that pays satirical homage to the censorship she faces on the Chinese internet or 'Chinternet'. From creating a permanently buffering meme to making online pieces for the Chinese platform WeChat, she pokes fun at the problems Chinese people face trying to get online.
(Photo: Visitor takes smart phone photo of painting. Credit: Daniel Leal Olivas/Getty Images)
Broadcasts
BBC World Service

except East and Southern Africa, News Internet & West and Central Africa

BBC World Service

except East and Southern Africa, News Internet & West and Central Africa

New Year's Day 2017

05:32

GMT