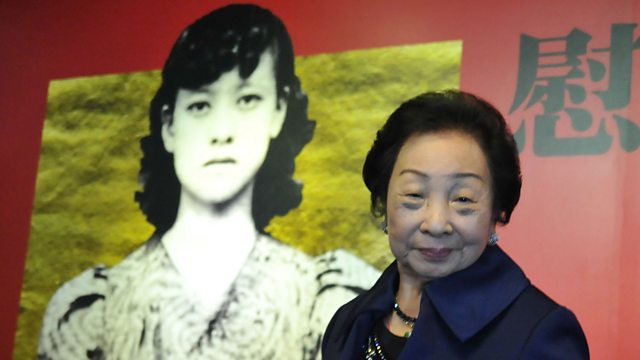 Commemorating Taiwan's 'Comfort Women'
As President-elect Donald Trump provokes 'serious concern' from China over his policy towards Taiwan, we hear about a new museum in Taiwan's capital Taipei, commemorating the so called 'comfort women'. Two thousand Taiwanese women, and many more from elsewhere in the region were forced to work in Japanese military brothels during World War II. While other countries have commemorated them already, this is Taiwan's first museum to their experience. Cindy Sui has visited the museum and explains its significance.
World famous Ugandan musician Geoffrey Oryema has been in exile in Paris for 40 years. This weekend he returns to his homeland for the first time to perform a concert, he explains what it means to him and how his music has been inspired by life in exile.
Writer Neil Hegarty remembers his childhood growing up in the shadow of the Troubles in Northern Ireland and explains why it took so long for those experiences to make it into his fiction.
And the Sanaa Theatre Awards, Kenya's only awards for the theatre industry are happening in Nairobi this week. But some in the theatre world are unhappy about the perceived preference shown to English language plays above vernacular works. Theatre director Lawrence Murage and awards founder George Orido discuss the situation.
With Tina Daheley.
(Photo: one of the surviving comfort women Credit: Mandy Cheng/AFP/Getty Images)
Last on
Sun 18 Dec 2016
10:06

GMT