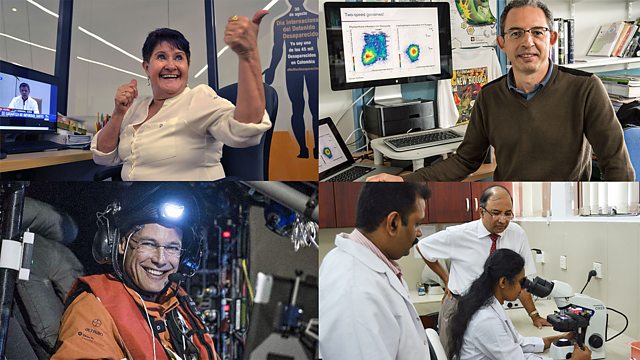 What Went Right in 2016?
A lot has gone wrong this year. We are not talking about Brexit or the election of Donald Trump – both of which split opinion in Britain and the US. We are talking about terror attacks, the brutal conflict in Syria, and the thousands of migrants who died trying to reach Europe.
Good things did happen. But the good news was mostly buried under the bad. So we wanted to find about four things that went right in 2016. And, we talked to the people who made those things happen. Four amazing stories united by one thing - the ambition of a small number of extraordinary people to achieve the seemingly impossible.
(Photo: Betrand Piccard in his pilot seat, permission from Solar Impulse, Teresita Gaviria watches the announcement made by the Colombian government and the FARC guerrillas, Getty Images, Sophien Kamoun and Dr Herath with kind permission)
Last on
Sat 31 Dec 2016
22:06

GMT