Main content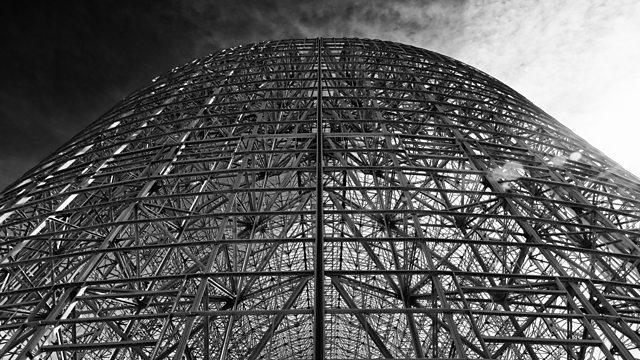 Cali-topia: a New Vision of Thomas More's Utopia?
Is Silicon Valley a template for our utopian future? Recorded at Singularity University with Krista Donaldson, Colin Milburn, Ryan Mullenix and Paul Saffo, presenter Jack Stewart
Is Thomas More's vision of an ideal society becoming reality in modern-day California? The Forum travels to Singularity University at the heart of Silicon Valley to ask why California keeps attracting utopian thinkers who want to use advanced technology to solve humanity's biggest challenges.
Jack Stewart is joined by forecaster Paul Saffo, Chair of Future Studies at Singularity University, Ryan Mullenix, partner at NBBJ Architecture, Krista Donaldson, CEO of Silicon Valley healthcare start up D-Rev, and Colin Milburn, Chair in Science and the Humanities at University of California, Davis.
Photo: NASA Hangar One at Moffett Field, California, Credit: Simon Dawson