Main content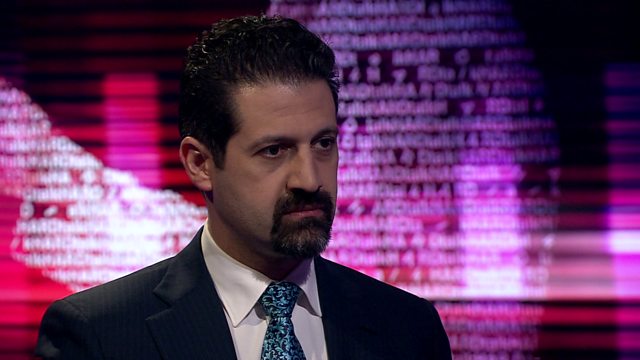 Qubad Talabani: Iraq has failed as a state
The deputy PM of Iraqi Kurdistan says a dialogue with Baghdad on Kurdish independence has begun.
The deputy prime minister of Iraqi Kurdistan, Qubad Talabani, has told BBC Hardtalk's Stephen Sackur Iraq has failed as a state and that a dialogue with Baghdad on Kurdish independence has begun.
Iraq has "failed to be a fair governor for all", said Mr Talabani, adding that statehood will come "through a dialogue with Baghdad", not a unilateral declaration of independence.
Addressing fears that the breakup of Iraq would destabilise the region, Mr Talabani said: "The fact that we will negotiate any independence process with Baghdad, should allay the fears of any countries nearby or faraway that may be concerned about that potential eventuality."
Iraq's Kurds are estimated to number more than six million and make up between 17% and 20% of the population of the country.
Iraq's 2005 Constitution recognises an autonomous Kurdistan region in the north of the country, an outcome of decades of political and military efforts to secure self-rule by the Kurdish minority.
In July 2014 Iraqi Kurdistan President Massoud Barzani announced plans for an independence referendum later in the year. The plans were put on hold in September 2014 on the grounds that fighting the so-called Islamic State was the top priority.
Duration:
More clips from HARDtalk