Main content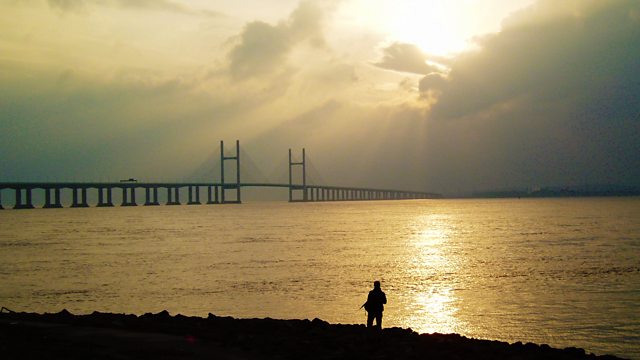 Hiraeth
Poetry programme. Longing, homesickness, yearning for what is just out of reach or a past that may never have existed, poet Mab Jones explores the meaning of Welsh word hiraeth.
Poet Mab Jones explores the concept of 'Hiraeth' in the poetry of Wales and further afield
Hiraeth, a central theme of Welsh language poetry and song, is a feeling of something lost, a long time ago, whether national identity or a once-important language.
It has deep roots - some link it to the loss of self-determination in 1282. It has no equivalent in English, often translating as 'homesickness', but incorporating an aspect of impossibility: the pining for a home, a person, even a national history that may never have actually existed. To feel hiraeth is to experience a deep sense of incompleteness. Longing and absence has infused Welsh songs and poetry for centuries, so perhaps in the national temperament there's a perpetual tension between staying and leaving, a yearning for something better, a grief for something left behind. But there are equivalents in other languages - in Portuguese, 'saudade' is an impossible longing for the unattainable, so there are occurrences of the sentiment across a wide cultural spectrum.
But if the English don't have a word for it, does that mean they don't feel it, or that they don't need it? For some, like Mab's former Professor at Swansea, M Wynn Thomas, 'hiraeth' can function as a default nostalgia button, and a dangerous tendency to believe things were better in the past. It's an experience characteristic of the powerless, the dispossessed; it's the signature tune of loss, but is this hopeless and persistent longing holding this small nation back?
Mab Jones is a poet and performer both humorous and deeply serious. She stands outside the Welsh language tradition, claims she doesn't feel hiraeth (not for Wales anyway - possibly for Japan), and for Radio 4 questions and pokes at the concept, visiting the National Eisteddfod for the first time in an attempt to put her finger on exactly what it is. Exploring the concept through poetry that expresses it, from the poets Menna Elfyn and Ifor ap Glyn she hears poems and songs that deal with aspects of Welsh history that might explain the continued existence of the word in Welsh - forced removals from much loved homes through industrialisation and military eviction. And she talks to writers who live between two worlds and struggle with a sense of belonging: Pamela Petro, an American writer who fell in love with the landscape of Wales in her twenties, and Eric Charles Ngalle, a Cameroonian poet and refugee, who made a life in Wales while unable to turn his mind to his original home, and the trauma that made him leave his family aged 17.