Main content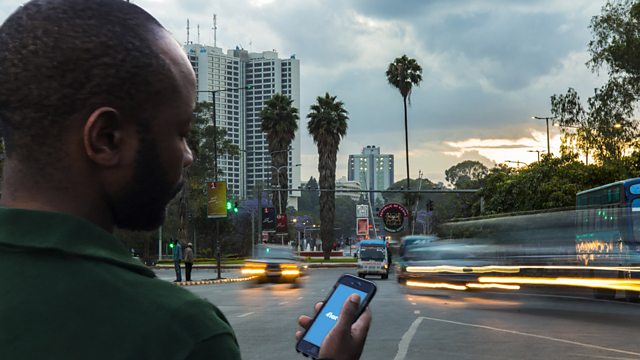 A Platform for Emergency Services in Nairobi
Nairobi's new app for emergency services; Virtual Forest immersive game for people with dementia; 2017 predictions on the death of the worldwide web and growth of virtual reality
In Kenya, it is possible to order and have a pizza delivered in minutes but in the event of an accident, you might wait for hours for an ambulance to turn up. To address this huge problem in Nairobi, Maria Rabinovich and her business partner Caitlin Dolkartat at Flare, tell Click how they are unrolling an Uber-like service, a new platform that will link up the various emergency services with people in need of them.
The Virtual Forest
Alzheimer's Australia has launched The Virtual Forest, a screen-projected game designed to bring joy to the lives of people living with dementia through the use of Unreal Engine 4 game and sensor technology. Click talk to Tanya Petrovich from Alzheimer Australia about how the interactive game gives a person with dementia an element of control at a time in their life when so many choices are beyond them.
Looking Forward to Likely Tech Trends
In a special report Click looks forward to likely tech trends in the New Year. Helen Goulden of Nesta discusses whether 2017 heralds the end of the World Wide Web with people taking their news and sharing ideas in closed platforms; and the artist, Adham Faramawy explores the growth of VR in the art world.
(Photo caption: Toni sampling an early version of the consumer app, Flare, giving him direct access to the most efficient and closest first responders – used with the kind permission of Maria Rabinovich)
Producer: Colin Grant
Last on
BBC World Service
Europe and the Middle East & East and Southern Africa only
Broadcasts
BBC World Service

East and Southern Africa & West and Central Africa only

BBC World Service

UK DAB/Freeview, Europe and the Middle East, Online, Australasia & Americas and the Caribbean only

BBC World Service

East Asia & South Asia only

BBC World Service

Americas and the Caribbean

BBC World Service

UK DAB/Freeview, Online & Europe and the Middle East only

BBC World Service

East Asia & South Asia only

BBC World Service

Australasia

BBC World Service

Europe and the Middle East & East and Southern Africa only