Main content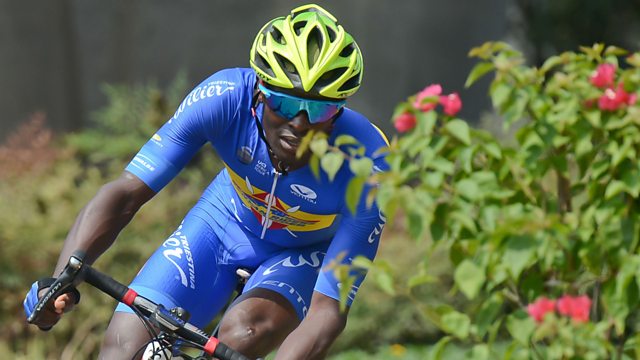 "I went to touch my legs and only felt one"
Kenyan Cyclist Samwel Mwangi is recovering in hospital after having one of his legs amputated below the knee.
He's appealed to his followers on social media to give blood at the Nairobi Hospital, so there's enough for his next surgery.
Samwel was racing in the Tour of Rwanda when, on Sunday November the 20th, he lost control of his bike on a descent and crashed into a signpost.
He told the BBC's Ed Harry that he already has the Paralympics in his sights, but began by explaining how he felt after the accident.
Picture: Samwel Mwangi. Credit: Getty Images.
Duration:
More clips from Sport Today