Main content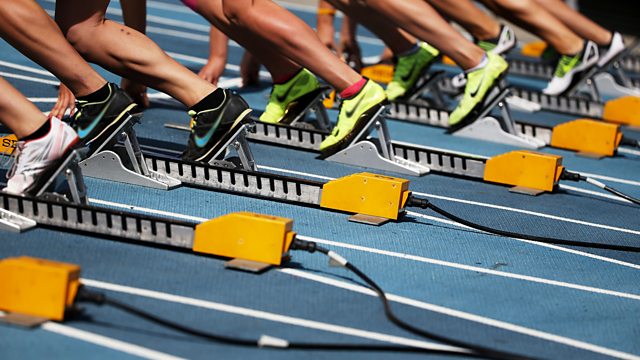 Winner or Cheat? Doping in Sport
Ancient Greek athletes relied on bread soaked in poppy juice, today's drug cheats use steroids. The war against doping has a long history but will it ever be won?
A battle is raging over the future of sport. Advances in retrospective testing have seen champions stripped of their medals years after they stood on the podium. Allegations of state-sponsored doping in Russia have rocked the sports world and new treatments such as gene-doping are constantly evolving. The drugs change but the questions remain the same – how effective and how dangerous are performance-enhancing drugs? How do doping competitors evade the testers? And can sports tarnished by doping ever be cleaned up?
Sharing their knowledge with Bridget Kendall are four sport insiders:
David Howman stepped down as Director of the World Anti-Doping Agency in 2016 after twelve years battling drug-taking in sport.
David Millar is a British cyclist and former World Champion who has won stages at the Tour de France and rode in the professional peloton for over a decade. Banned for doping, he returned to the sport as an anti-drugs campaigner. He is the author of the memoirs 'Racing Through The Dark' and ' The Racer: Life on the Road as a Pro-Cyclist'.
Professor Mario Thevis is a chemist who has tested competitors at seven Olympic Games and is Director of the Centre for Preventive Doping Research in Cologne, Germany.
Dr Zhouxiang Lu has researched allegations of doping in China in the 1980s and 90s. He teaches at the National University of Ireland, Maynooth.
Photo: Athletes in the starting block at a race. (Getty Images)
Last on
BBC World Service
Australasia
Broadcasts
BBC World Service

except Americas and the Caribbean, Australasia & News Internet

BBC World Service

Australasia

BBC World Service

Americas and the Caribbean

BBC World Service

except Americas and the Caribbean & News Internet

BBC World Service

Americas and the Caribbean

BBC World Service

except News Internet

BBC World Service

Australasia