Main content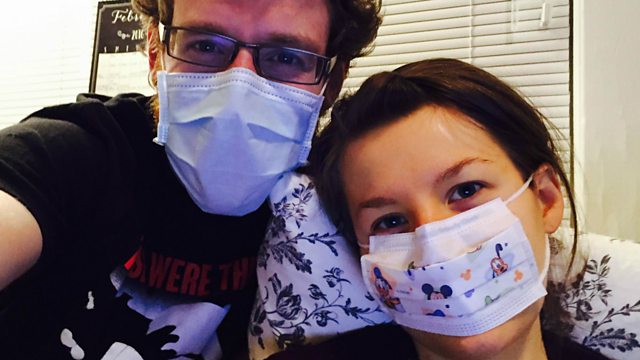 My Husband's Kiss Could Kill Me
A rare condition means Johanna Watkins is allergic to just about everyone and everything
A rare condition means Johanna Watkins is allergic to just about everyone and everything. She now cannot be in the same room as her husband and can only communicate with him via the internet.
Sonsley Muthoni is one of very few women in Nairobi to work as a tattoo artist - and says she's had to work hard to get clients to take her seriously. Outlook's Frenny Jowi went to meet her.
Johanna Nordblad is a free-diver from Finland. She dives without any breathing equipment and not only does she go diving in the middle of winter in a very cold country, she actually carves a hole and dives under the ice.
Hamse Ismail from Somaliland had just completed his training to become a doctor when he was left paralysed after a car crash in 2014. Since then he has dedicated his life to improving the lives of disabled people in the country.
Photo credit Scott Watkins.
Last on
BBC World Service
East Asia
Broadcasts
BBC World Service

except Americas and the Caribbean & News Internet

BBC World Service

except East and Southern Africa, News Internet & West and Central Africa

BBC World Service

except East and Southern Africa, News Internet & West and Central Africa

BBC World Service

except Americas and the Caribbean, Australasia & News Internet

BBC World Service

Australasia

BBC World Service

Americas and the Caribbean

BBC World Service

South Asia

BBC World Service

East Asia