Main content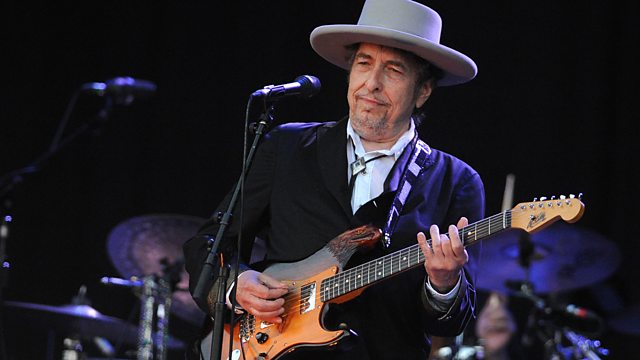 Bob Dylan - In So Many Words
Marco Werman investigates Bob Dylan's work, weighing the evidence on whether he's a worthy Nobel Literature Prize winner.
In typical mercurial fashion, Bob Dylan has turned down the offer to go to Sweden this week to pick up his Nobel Prize for Literature. Instead a speech he has written will be read out and Patti Smith will perform in his stead.
Marco Werman speaks to people who know Dylan, have worked with him and to those who have simply observed his topsy-turvy career to find out why the musician's lyrics have such resonance.
Why has Dylan become the first songwriter to win such a prestigious award?
Writers deconstruct the verse of some of the most famous songs that have become worldwide soundtracks and discuss whether Dylan is a poet following the grand tradition.
Contributors include Pulitzer Prize winning poet and literature professor Rae Armantrout, Richard Thomas, Classics professor at Harvard University, the Lebanese American novelist Rabih Alemeddine, and Dylan authors Howard Sounes and Sid Griffin.
(Photo: US legend Bob Dylan performs on stage at a music festival in Carhaix-Plouguer, western France. Credit Getty Images)