Main content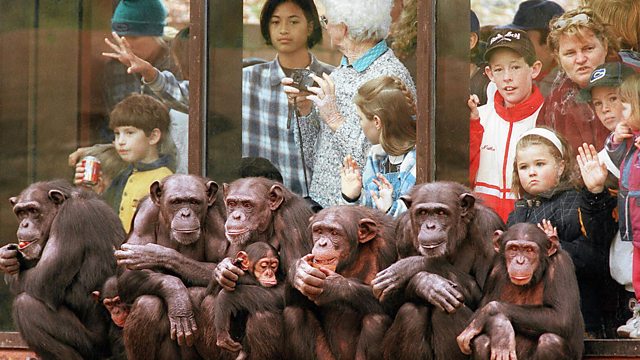 Origins of Human Culture
Why humans have complex culture and our close cousins, the great apes, don't.
We humans are such a successful species. Homo sapiens have been around for only around 100 000 years and in that time we have utterly transformed the world around us. Our shelters allow us to live in all climates and from the poles to the tropics; our technology lets us communicate across the planet. We've created art and music and literature; and our agriculture has changed global biodiversity, shifting forever the way we feed ourselves. In other words, human culture dominates the earth. Gaia Vince finds out what has given us the cultural edge over other animals. This includes our closest relatives – the great apes – with whom we share over 95% of our genes.
She meets researchers at Birmingham University comparing the abilities of chimps and human children, and has a go at making a prehistoric stone hand axe by flint knapping.
Photo credit: William West/AFP/Getty Images
Last on

The Curious Cases of Rutherford and Fry