Main content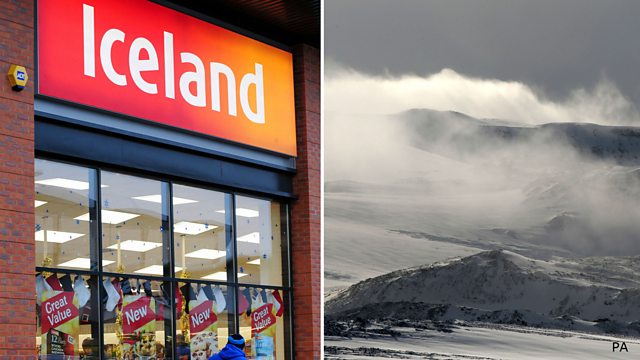 Iceland: country or grocery shop?
The government of Iceland has launched legal action against its namesake, the British grocery chain Iceland, over the use of its name.
The Icelandic foreign minister, Lilja Alfreosdottir, claims the store has aggressively blocked government initiatives using the word Iceland. Nick Canning, Managing Director of the Iceland grocery chain, argues they are just defending the brand.
(Image: Iceland shop and country Credit: PA)
Duration:
More clips from Today