Main content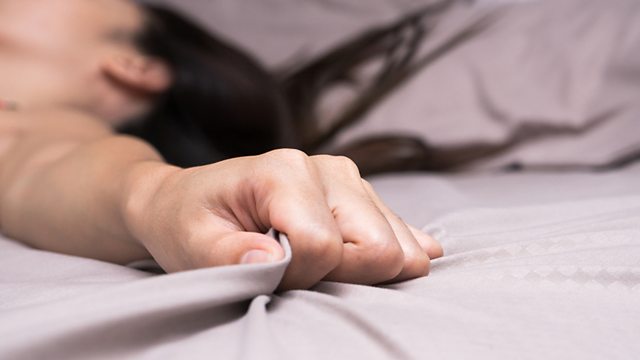 The Female Orgasm
Why don't we understand how it works? Basic information about women's bodies is only just being discovered. Why don't people think it's important to study sexual pleasure?
Why don't we understand how the female orgasm works? After years of scientific research, the male body is understood but when it comes to how women work, we are a long way behind. Why is there this gap in knowledge?
It appears research has been hindered by the assumption that the female body works in the same way as the male body and that for women, arousal is all in the mind. There's also a general attitude that studying sexual pleasure isn't important and that female orgasms aren't important to study as they serve no purpose for reproduction.
Researchers are slowly correcting these assumptions and making surprising discoveries.
We'll take you behind the scenes to two orgasm labs to bring you the latest research on how orgasms work for women. We'll also hear from Callista, who struggled with excruciating pain during sex for many years but was told the problem was all in her mind. Her journey to diagnosis shows how little is known, even amongst gynaecologists and doctors, about female sexual pleasure.
Presenter: Aasmah Mir
Producer: Phoebe Keane
(Image: Woman's hand grasping a bed sheet. Credit: Shutterstock)
Last on

Featured in...
Download and enjoy these programmes from 2016

How we find, make and fall in love these days - from dating apps to the perfect kiss.