Main content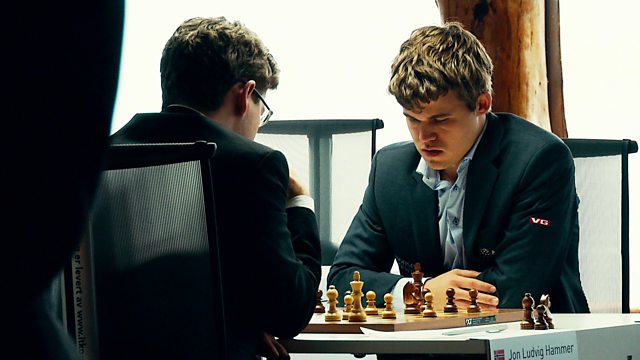 Magnus: The boy who conquered the chess world
Director Benjamin Ree discusses his film about Norwegian chess superstar Magnus Carlsen.
On 30 November 2016, after three tense weeks of play, and a nail-biting, sudden death playoff, Magnus Carlsen won his third World Chess Championship after defeating his Russian opponent, Sergey Karjakin in New York.
A Grandmaster at 13 and the World Champion at 23, Carlsen has taken the chess world by storm. To date he is the highest ranked player in the game – outranking legendary players such as Kasparov and Karpov.
From socially awkward child to good-looking posterboy for the game, the Norwegian's rise to dominance has been a seismic shock to the chess world. Hailing from a nation with no pedigree in the game, and relying on an intuition rather than the computer-driven, research method of his peers, Carlsen's meteoric career was entirely unlikely.
Now a documentary feature film, Magnus, tells the Cinderella story of this improbable superstar. Here the film's director, Benjamin Ree, speaks to BBC Arts about charting the life of the chess world's biggest name.
Originally published 25 November and updated 31 November 2016.
Duration: